MISSION
CSC - Caffè Speciali Certificati is an association born in 1996 of the experience and passion of a group of roasters with a single common purpose: that of promoting the culture of quality coffee, to affirm the value of a quest arising from their own traditional professional backgrounds.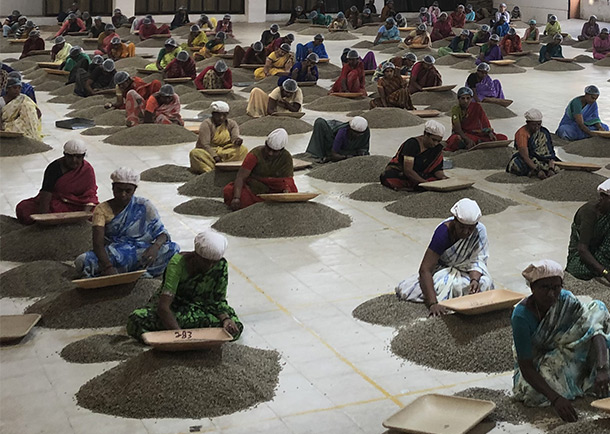 This mutual dream - this authentic and unerring ideal - has given birth to a project which aims to make coffee a choice of flavour, and not just a simple habit. An undertaking which represents a dual challenge: that of the market and that of breaking strong habits. Too frequently abused, the concept of quality is instead a very real requirement for retailers and for consumers: it only remains to define the criteria necessary to achieve the end.


Which is why CSC has armed itself with strict procedures, elaborated and followed with the purpose of achieving a secure and demonstrable standard of quality. CSC offers the support of its ability and experience, and its members are given access to selected and certified prime materials so that the coffee which reaches the cup isn't just any old coffee, but is rather one of true quality.


CSC promotes opportunities of study and welfare initiatives, such as aid to the populations of coffee producing countries, and acknowledges the validity of the requirements expressed by international certification schemes such as UTZ Certified, Rainforest Alliance, Fair Trade and SA 8000 and joines SCA Specialty Coffee Association.


In order to financially support producers, as specifically foreseen by our By-Laws, the purchase of not more than 20% per annum of "Fair Trade" and biological certified coffee is allowed, upon condition that quality requirements as foreseen by our procedures are met. CSC is a technical partner of Slow Food and is building a presidia for coffee in Ethiopia, the true motherland of coffee.